The headrest adjuster guide button is simply a plastic piece which covers the metal button mechanism used to adjust the headrest. It should be able to simply snap back into place as shown below.
Your headrest can still be adjusted normally without the button in place, simply by pressing the metal button usually covered by the plastic cap.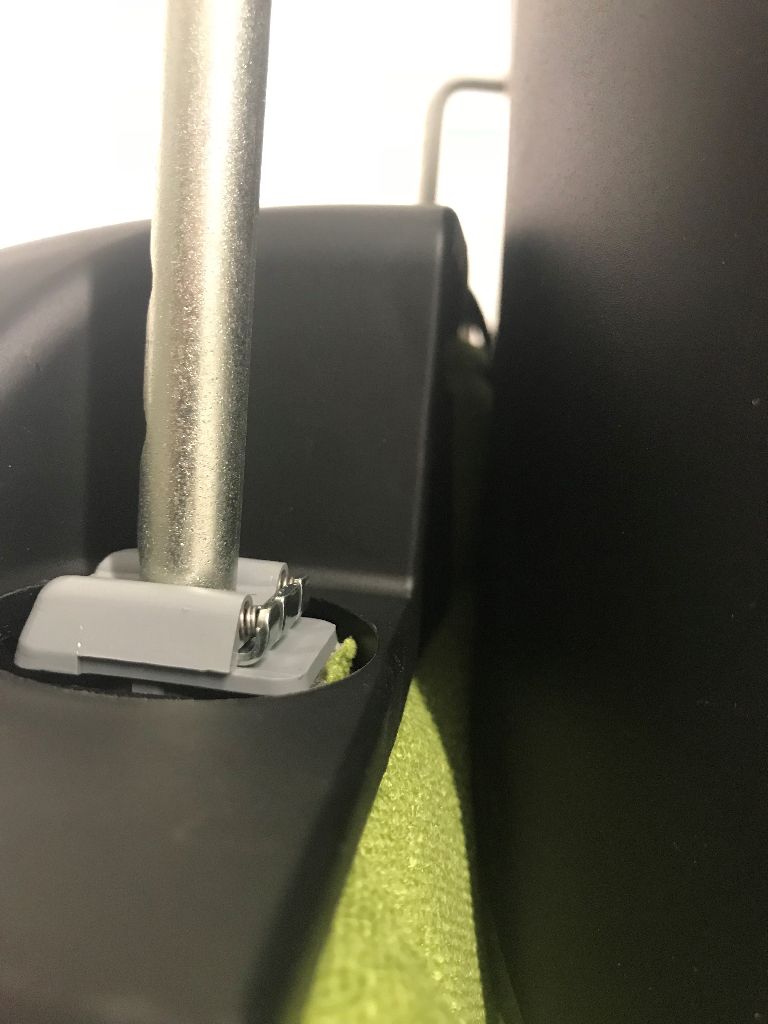 If your headrest guide button is missing, please contact Customer Support at 1-866-656-2462 or customerservice@clekinc.com to order a replacement.
Remove Existing Headrest Adjuster/Cap

Install Replacement Headrest Adjuster/Cap