If your convertible seat's harness is unable to tighten properly or loosens without releasing the locking mechanism, it is most likely due to an obstruction of some sort in the mechanism itself.
Step 1
Remove Seat Cushion:
If Buckle Pad is installed, grasp top of Buckle Pad and pull up to remove from Buckle.
Unfasten the locking tabs at the lower front edge of the seat cushion.
Grasp Seat Cushion at the bottom front edge, then lift and pull forward.
Once the Seat Cushion releases, pull the Buckle through the Seat Cushion.
Step 2
Unfasten the clips which hold the front plastic panel in place then remove the panel for best access to the locking mechanism.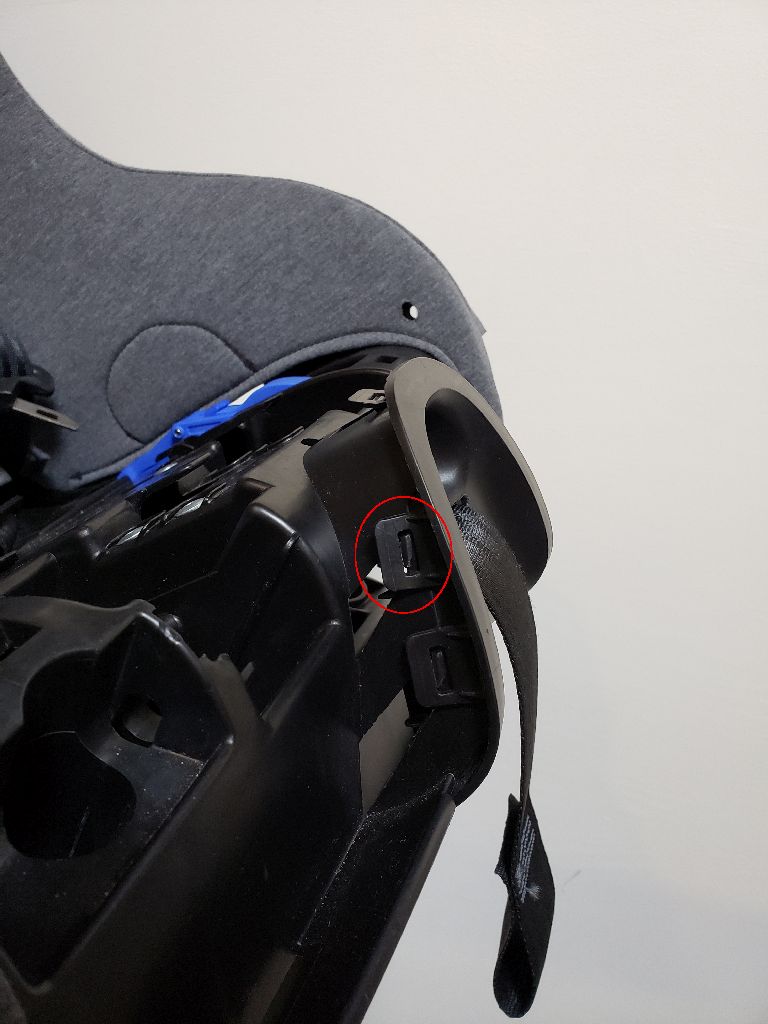 Step 3
With the panel removed, inspect the locking mechanism for any debris or obstructions as you open and release the mechanism. You can also inspect the Adjustment Strap to ensure it is undamaged and no residue has built up on the webbing.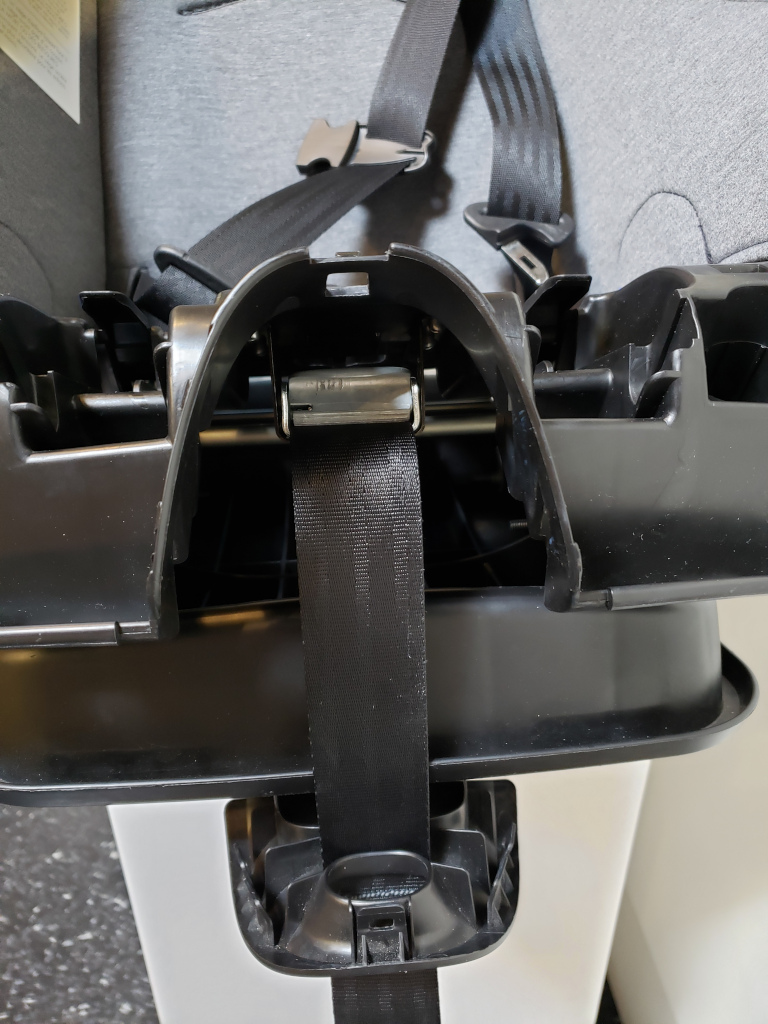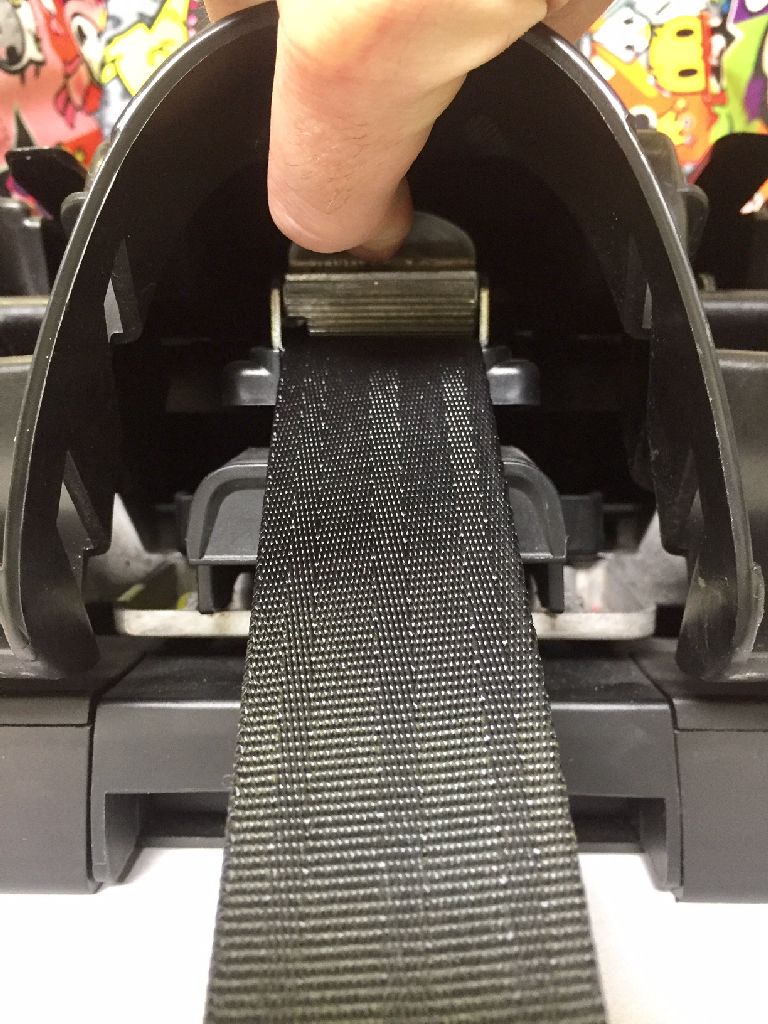 Step 4
Clean/remove any found debris or residue with a damp cloth or soft-bristled brush.
Step 5
Re-install front plastic panel by aligning it back into place and securing all clips.
If the issue persists, please contact Customer Support for further assistance at 1-866-656-2462 or customerservice@clekinc.com.